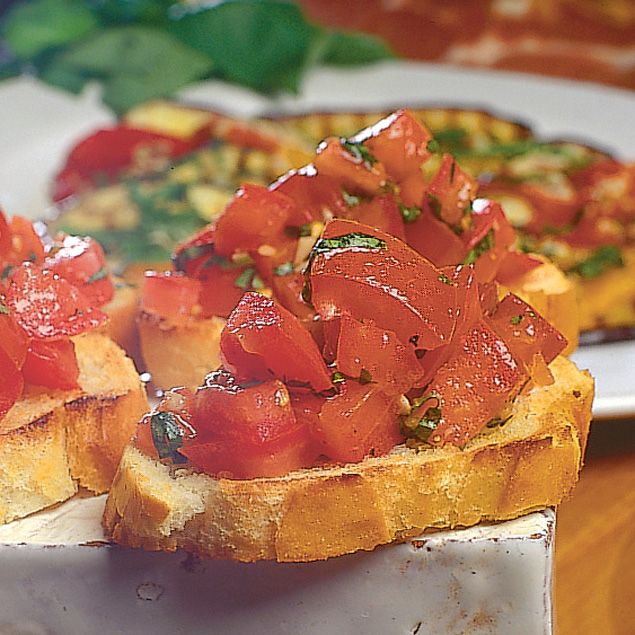 I think Bruschetta is one of the most famous Italian appetizer worldwide: it's simple, low cost, yummy, customizable.
Count about 2 slices per person, the bread must be sliced in thick pieces (approximately 3/8 inch ).
The oil is the king of the ingredients in this recipe so you absolutely need extra-virgin olive oil, a good one.
You also need salt and a garlic clove.
Preheat an oven, broiler, or toaster; grill the bread on both sides until golden brown.
Lightly rub the garlic on the surface of the bread.
Pour a thin stream of olive oil on the bread, and sprinkle with salt.
Serve hot or at least warm.
This is the basic bruschetta but surely not the only way to serve this kind of bread: on top you can add thin slices of pork lard (like Colonnata lard) and Rosemary, tomatoes chopped in tiny cubes with some basil leaves, sliced green olives, sundried tomatoes in slices, dried red pepper powder or slices and whatever else your fantasy and your taste decide.